From super-tall skyscrapers to impossibly lavish casino resorts, constructing mega buildings is not a cheap task. It will set you back millions and even billions of dollars. The most expensive building in the world is the Masjid Al Haram (Mosque) in Saudi Arabia. A building is briefly defined as a structure with a roof and walls, standing more or less permanently in one place, such as a house or factory. Airports are excluded as their construction cost includes runways and systems, terminal buildings can still be included in the list.
Here is the list of the top 20 most expensive buildings in the world, adjusted for inflation.
Islam's most sacred site and the largest mosque in the world, the Masjid al-Haram in Mecca, Saudi Arabia, which covers 99 acres and can accommodate up to four million people during the Hajj, is estimated to have cost a colossal $100 billion in total.
Towering over Mecca, the Abraj Al Bait is a complex of seven skyscrapers that were built in 2012 at a cost of $15 billion to house pilgrims performing the Hajj. The complex is spread out over 34 acres and features the world's largest clock face.
Singapore's sensational Marina Bay Sands complex wows with the world's most awesome infinity pool, the largest atrium casino ever built, a 2,561-room luxury hotel, and a lot more besides. The landmark complex was completed in 2010 at a cost of $5.5 billion.
Cupertino, California, United States
Apple is the richest company in the world with more spare cash than many developing countries, so it's only natural the firm would pump billions into its shiny new HQ in Cupertino, California. The campus, which opened in April 2017, cost an estimated $5 billion in total.
The 3,027-room Cosmopolitan cost an eye-watering $3.9 billion to build in 2009. The art-themed hotel and casino comprises two high-rise towers and houses everything from a 3,200-seat theater to a gargantuan spa and fitness center.
6. One World Trade Center
One World Trade Center is the principal building in the rebuilt World Trade complex in New York. Standing a symbolic 1,776 feet (541m) tall, the skyscraper was completed in 2012 at a cost of $3.8 billion.
7. Palace of the Parliament
Thousands of workers died and swathes of Bucharest were destroyed to make way for Romanian dictator Nicolae Ceaușescu's monstrous Palace of the Parliament, which sprawls over tens of acres. The construction of the building, which began in 1984, cost a total of $3.9 billion in today's money.
Abu Dhabi, United Arab Emirates
A hotel rather than a royal residence, the Emirates Palace in Dubai is as regal as they come. Completed in 2005 at a cost of $3 billion, the Kempinski-operated hotel has a total of 394 residences, not to mention two spas, a cavernous ballroom, and scores of shops and restaurants.
One of the swankiest hotel and casino complexes in Las Vegas, the Wynn resort launched in 2005. The construction bill for this luxury 2,716-room complex hit $2.7 billion.
10. Istana Nurul Iman Palace
Bandar Seri Begawan, Brunei
Built in 1984 at a cost of $1.4 billion, the Sultan of Brunei's eye-opening home is the largest palace in the world that is still in use as a royal residence. The complex contains a total of 1,788 rooms, including a banqueting hall that can seat 5,000 guests.
Staying in Macao, next up is the autonomous territory's largest resort and casino complex, the Venetian Macao. Situated opposite the City of Dreams, the 39-story tower, which is modeled on its counterpart in Las Vegas, was completed in 2005 at a cost of $2.4 billion.
The City of Dreams is the second largest resort and casino complex in Macao. Opening to the public in 2009, the slick complex, which features a gigantic aquarium and bubble fountain among other attractions, cost $2.4 billion to build.
Renzo Piano's 1,016 feet (310m) masterpiece has been the EU's tallest building since its completion in 2012. The cost of the entire development, which included revamping areas around London Bridge Station, totaled around $2.4 billion.
The replacement Yankee Stadium in New York cost $2.3 billion to construct in 2009, making it the most expensive stadium ever built. Controversially, a hefty $1.2 billion of public money helped fund the project.
Standing 2,073 feet (632 metres) high, Shanghai's twisty tower boasts all sorts of superlatives, from the world's fastest lifts to the highest observation deck on the planet. It opened in 2014, having cost $2.4 billion.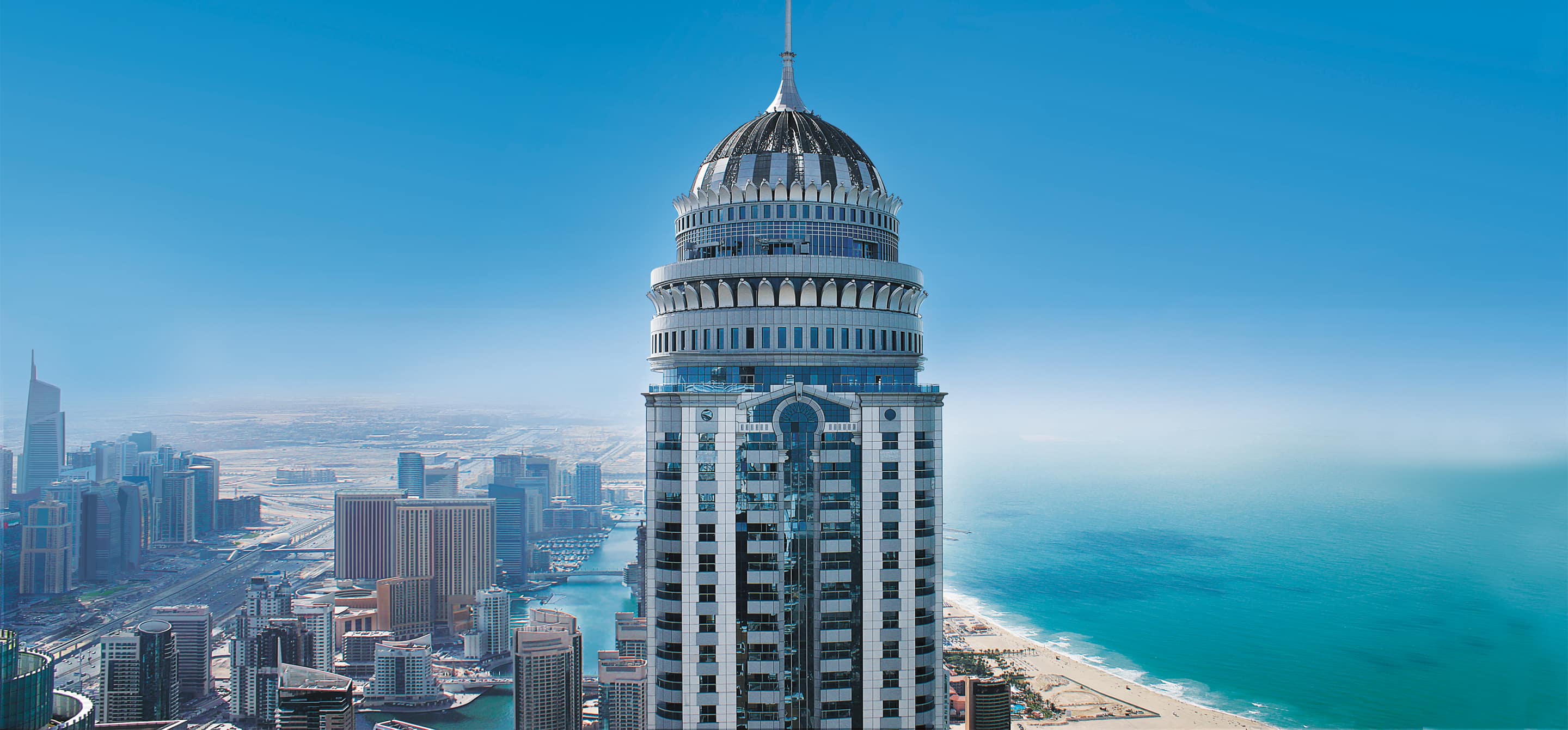 Dubai, United Arab Emirates
Dubai's most pricey building and its second tallest structure after the Burj Khalifa, the Princess Tower is also the tallest residential building in the world. The $2.2 billion budget tower was completed in 2012.
The total construction bill for MGM's Bellagio casino resort in Las Vegas came to $1.6 billion in 1998. The resort boasts 3,950 rooms and acres of gaming space.
Investment bank Goldman Sachs's global headquarters was never going to be a budget affair, and the investment company was the envy of Wall Street when its sumptuous $2.1 billion head office opened in its doors in 2010.
Taipei 101 was the world's tallest building from 2004 to 2009, when it was usurped by Dubai's Burj Khalifa. The postmodern skyscraper, which effortlessly blends traditional and contemporary styles, cost $1.8 billion to build.
Australia's current parliament building was built in 1988 at a cost of $1.1 billion. The modern structure, which is designed in the shape of two boomerangs and topped by an imposing flagpole, contains as many as 4,700 rooms.